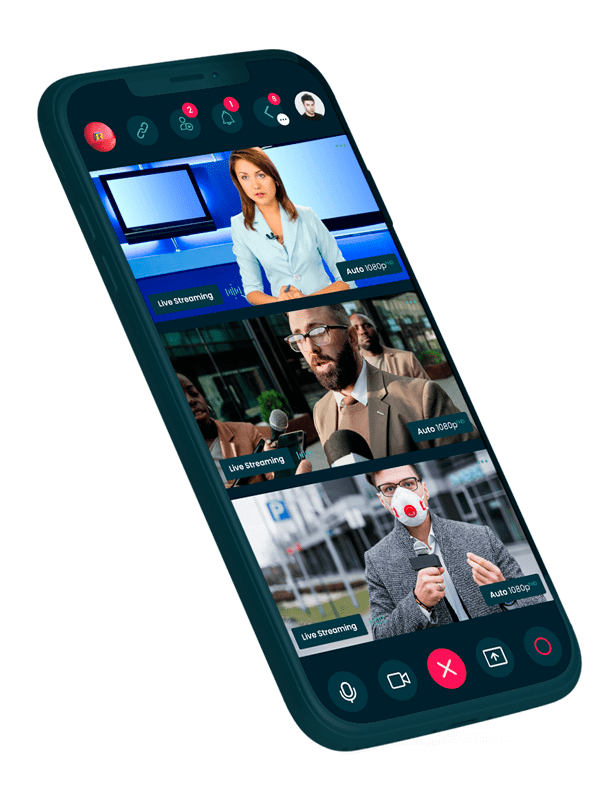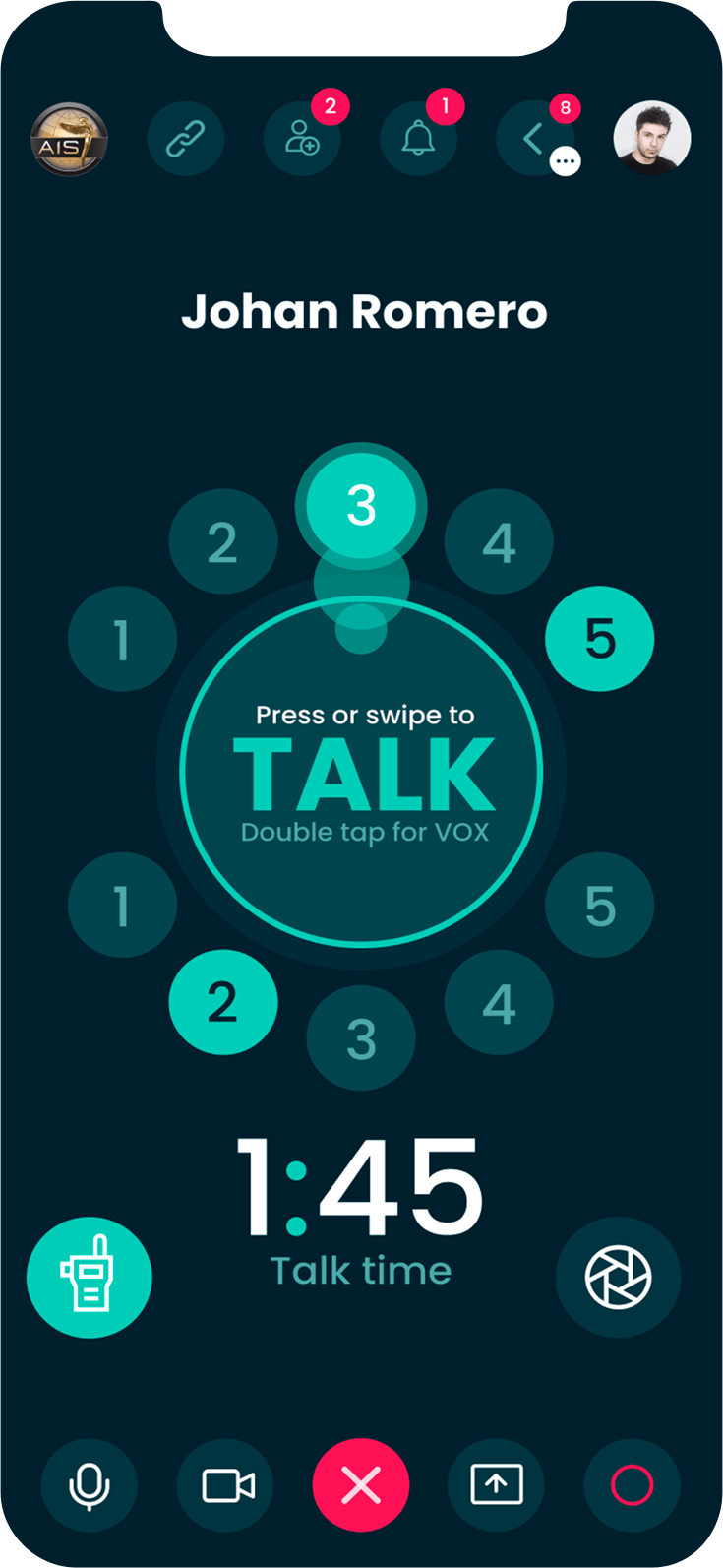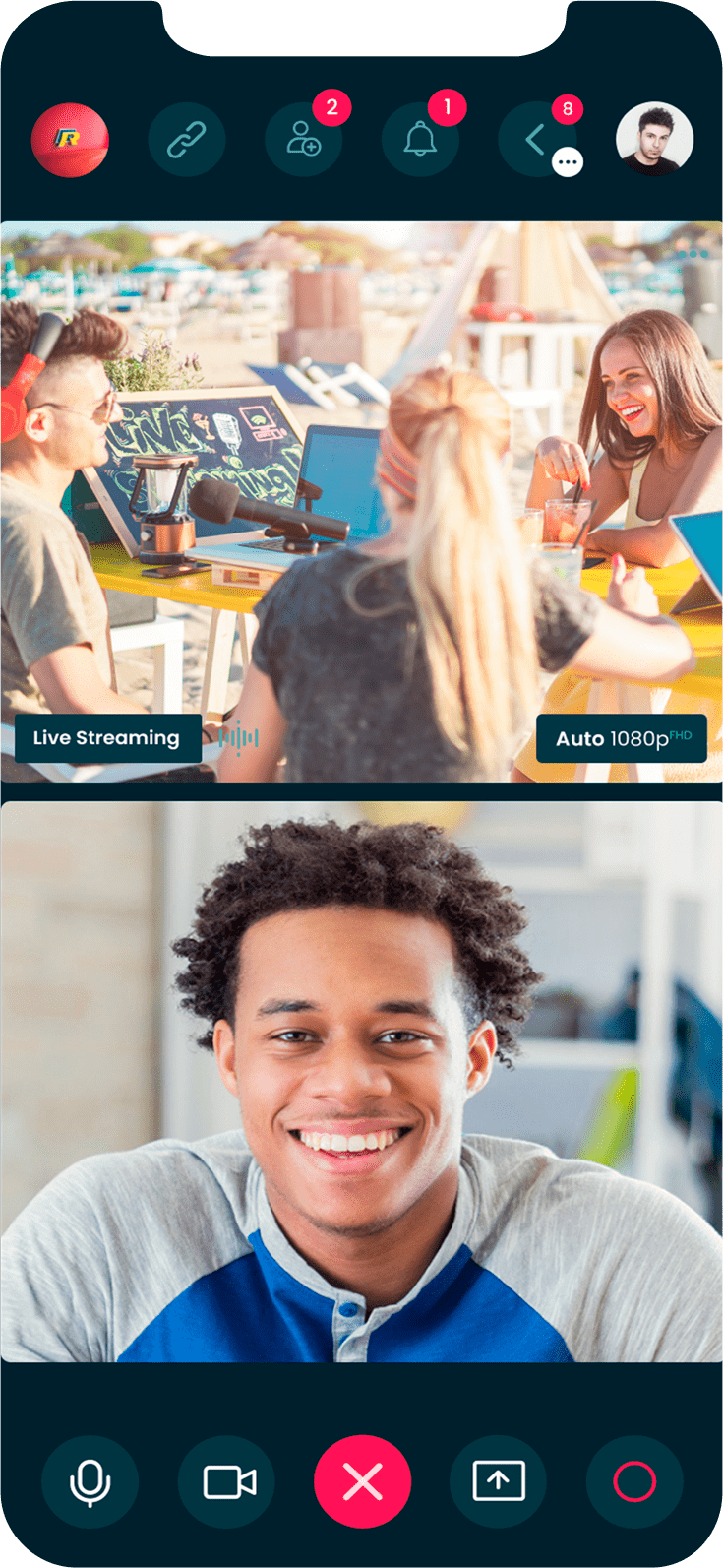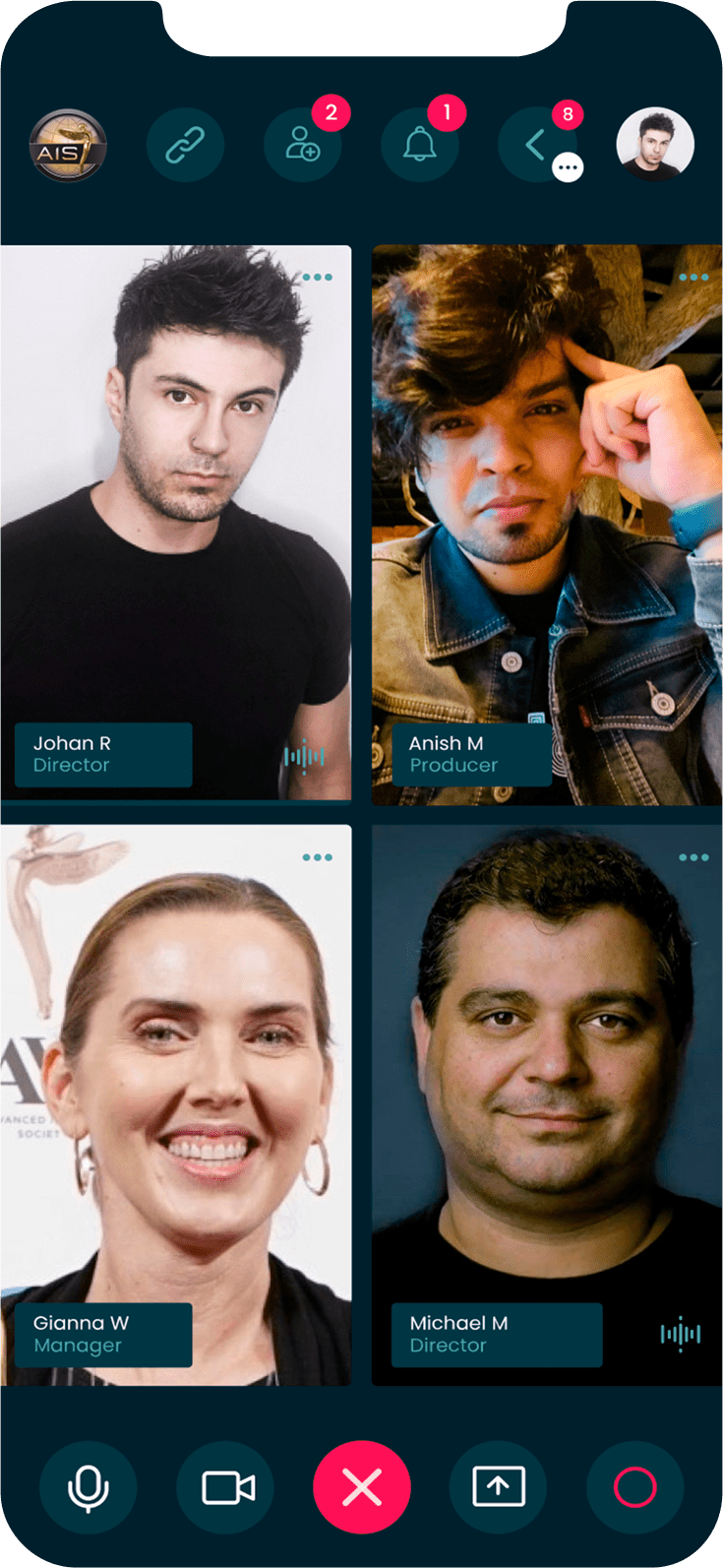 Pioneering Mobility
It's never been easier to capture, stream and share professional broadcast resolution footage - from anywhere in the world, to anyone on your team.
The MeetMo Mobility App uses enhanced 5G networks to securely connect on-set teams, remote collaborators and post-production services. Combine the MeetMo App with the Sony Xperia Pro to utilize the world's only direct HDMI input - and broadcast from any camera or device. 
Start creating
The creative platform of choice for Industry Leaders Instant. Bidirectional. Secure.
Bidirectional Remote Collaboration.
Intuitive tools enable real-time collaboration via video link, live annotation & shared documents.
Highest Resolution
Professional broadcast level video and audio quality.
Lowest Latency
Fluid conversations, synchronised audio and real-time audience interaction.
Safe & Secure
Industry-leading security & encryption.
Live Experiences
Effortless Collaboration
Immersive Content
Deploy live, branded experiences at any scale with monetization.
Reliable web-conferencing with industry-leading tools.
Connect and combine devices for immersive content creation.
Professional Suite
MeetMo's cutting-edge professional tools are designed to make collaboration seamless. MeetMo can be integrated with software such as Slack, Adobe Suite and Final Cut Pro.
Share ideas instantly and test concepts faster.
Start creating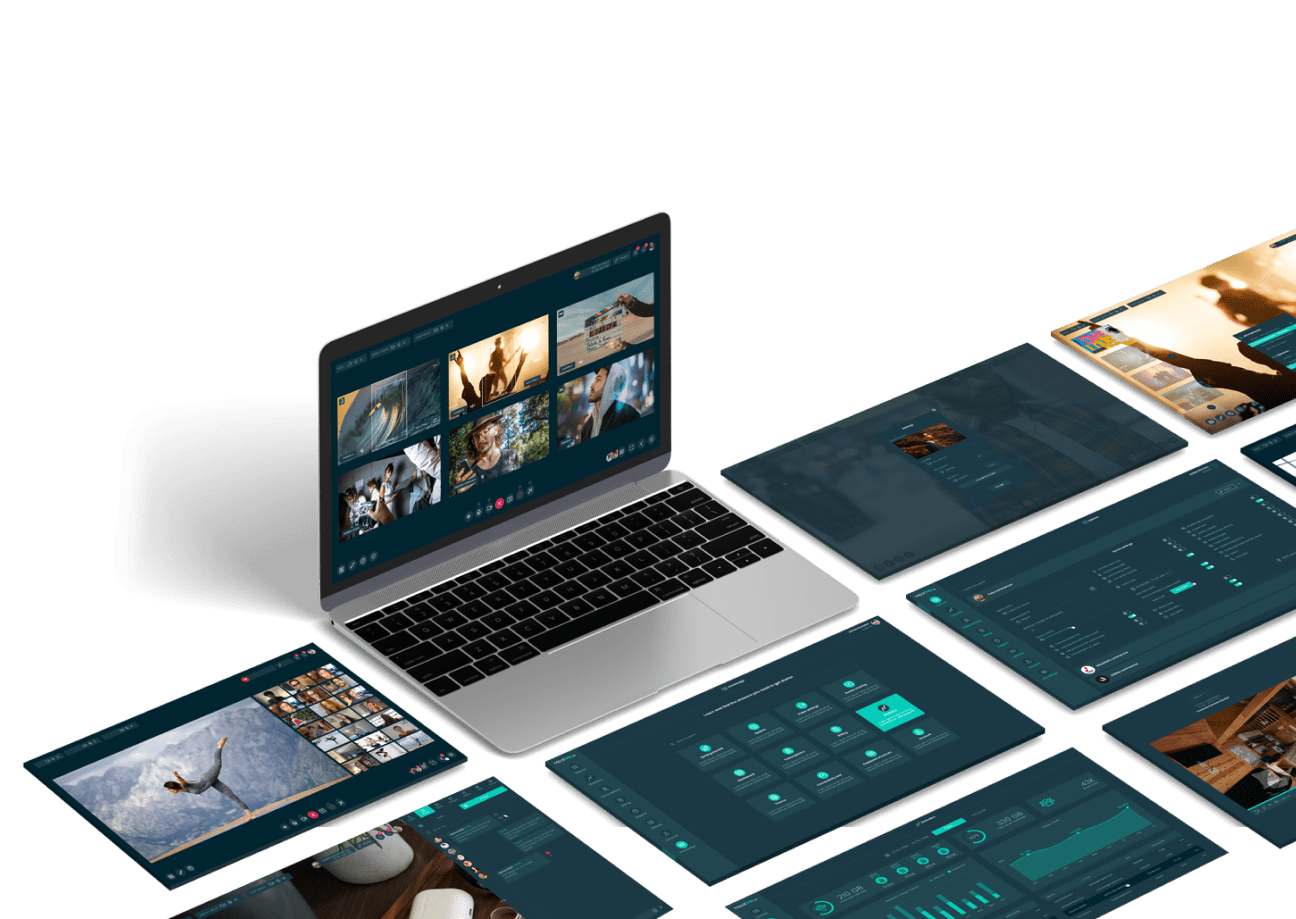 Use MeetMo Anytime & Anywhere
The MeetMo app is intuitive to use and fully optimised for tablets, phones and desktops. Hosting a collaborative space is as easy as sharing a secure link.
Any Device, Total Control
MeetMo is compatible with the latest broadcast equipment. Control DSLR cameras, film cameras, PTZ cameras and even lights remotely. The MeetMo voice assistant even lets you control devices hands-free.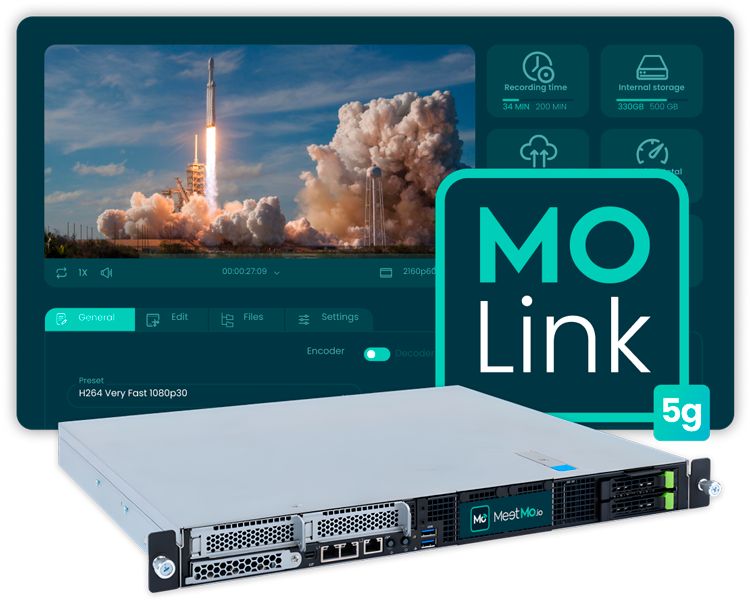 MoLink Edge Compute
A purpose-built, single-node GPU capable of high resolution Spatial/Metaverse livestream broadcast. It is an innovation that allows teams to cut the cords and to professionally produce content anywhere there's 5G connectivity; removing barriers and lowering costs," says Andrew Schwartz, MeetMo.io Technologist and Creative Director.
Wirelessly transcode content and broadcasts for any device in 8K.
MoLink is 5G-enabled, preconfigured for 8K, and customizable to meet specific use cases.
Inception program
MeetMo.io is proud to be accepted to participate in the "NVIDIA Inception Program" as one of the "world's most cutting-edge startups" that are "changing the world with brilliant, industry-transforming solutions" for our work innovating and simplifying virtual production, remote collaboration, creative workflow, and content distribution. We would not be able to move as quickly without the resources and support provided through them.
Accelerator Program
MeetMo.io was selected by the prestigious "T-Mobile Accelerator" program for 2023 as one of 9 startups for our powerful solutions that leverage 5G mobility in Sports and Entertainment virtual production, collaboration, and 8K broadcasting. We are delighted to have the opportunity to work alongside the T-Mobile team, leveraging 5G technology and creating innovative solutions in uncharted territory.
NASA First-Ever 8K Livestream Made Possible by MeetMo's Metaverse Encoder
Real time remote collaboration between remote teams from Los Angeles, Seattle, New York, Orlando, Las Vegas, Columbia, Montreal, Tokyo and India. *Reduced production costs by $1m.
Seamlessly integrated NASA traditional live video feeds into the 8K Immerserve broadcast. *Added new perspective and interaction inside broadcast.
Multicast to millions of viewers on televisions, handsets, headsets and large-format immersive domes. *Increased viewership by 14% by expanding viewing formats and devices options.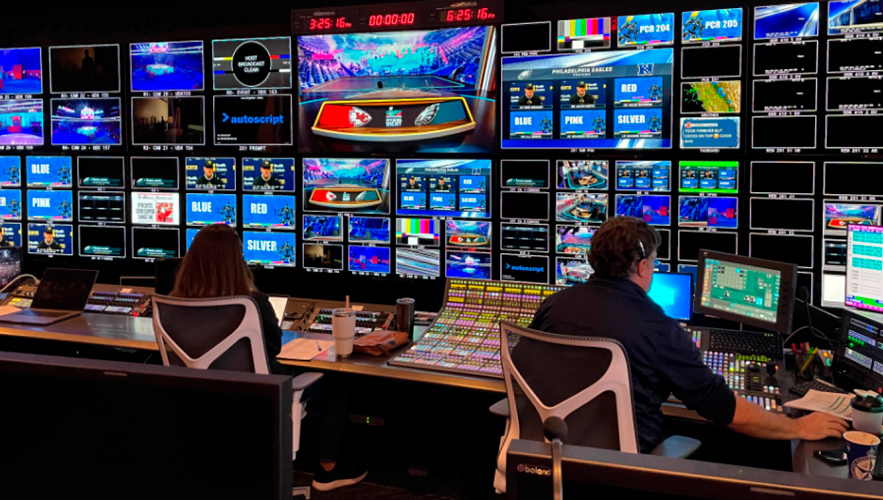 First-Ever 8K Livestream into Game Engine. Made Possible by MeetMo s Metaverse Encoder
The MeetMo 8K metaverse encoder was utilized for sports biggest event: Super Bowl Opening Night to a record 115,141,000 viewers. *seamlessly integrated Metaverse inside traditional broadcast standards.
Real time collaboration between remote teams from Arizona at the Super Bowl and FOX Studios XR Stages in Los Angeles. *saved significant costs on travel and setup.
MeetMo ™ revolutionary technology enabled 8K 360° LIVE stream directly inside UNREAL game engine. * while simultaneously offering immersive and a broadcast viewing experience.
View case study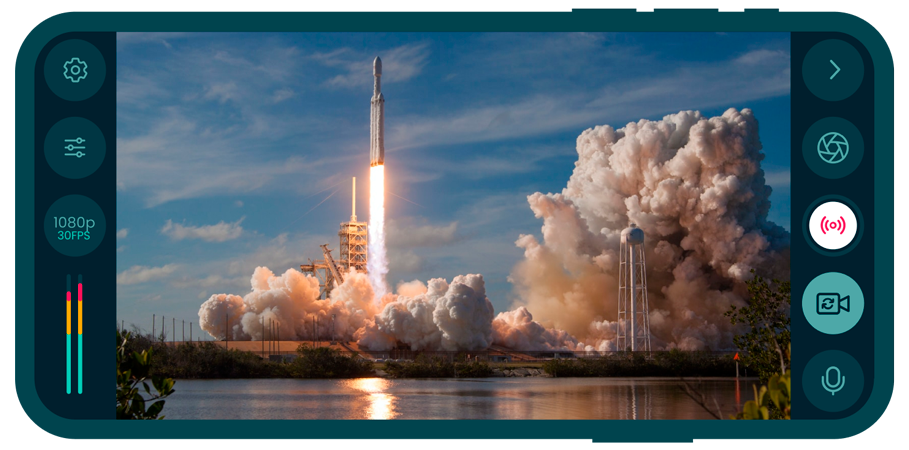 MeetMo Cam app
Set up the MeetMo Cam App on your mobile phone and broadcast from any camera or device up to 4k.